News from the world of SULKO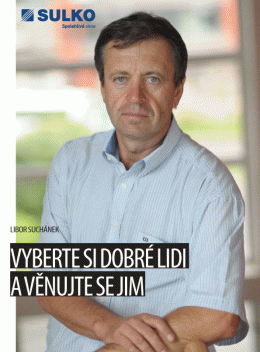 Interview with Mr. Libor Suchánek in BYZMAG
Since 1993, the company SULKO, a specialist in plastic windows has been engaged in the manufacture of plastic and aluminum windows and doors. The SULKO company is purely a Czech company, which is a guarantee of reliability for hundreds of clients in the Czech Republic and Central Europe. The proof is the steady development of the company, increasing production capacity, expanding job opportunities and introduction of new products to the market.
 
The company offers comprehensive system solutions for its customers in family, residential and prefabricated houses. With a daily production of more than 800 pieces of hole fillings, 80% of this is dedicated to the Czech market while the remaining 20% ​​is sold in Austria, Belgium, Denmark, Germany, Switzerland and other EU countries. We believe that after more than 20 years of high quality window and door manufacturing, we have demonstrated that we are a reliable and trustworthy partner that delivers innovative solutions for your housing. We aim to continue to improve and would like to make our products become a part of your daily life and help you to create a beautiful and safe home.
 
SULKO founder and owner, Mr Libor Suchanek.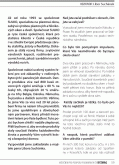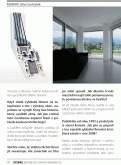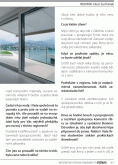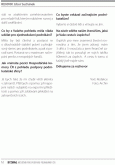 All news